Butcher & Boning Tools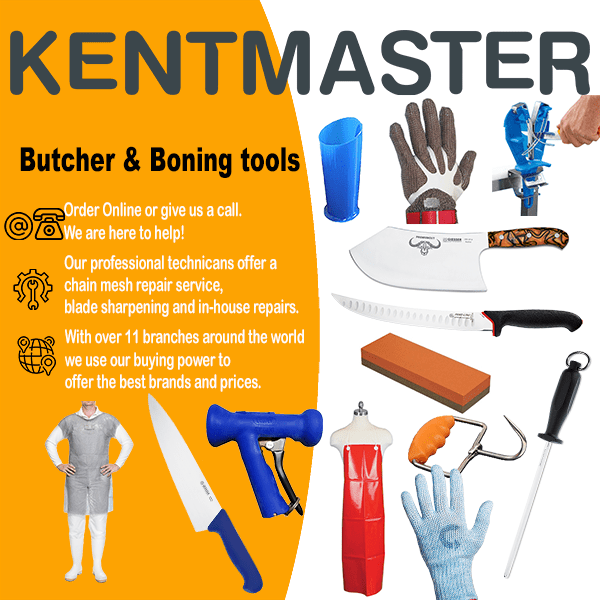 $16.50 FLAT RATE DELIVERY AUSTRALIA WIDE
Kentmaster Manufacturing has been providing the meat industry, Abattoirs and Slaughterhouses with quality-built carcass-cutting tools and saws for over 70 years.

Kentmaster Australia has been servicing the Australian market since 1996 and included Asia into the supply chain from 2011 with quality equipment, for abattoirs and slaughterhouses, value for money spare parts and excellent after sales service, we can meet all customer needs.
Kentmaster Equipment life expectancy!
How many times have you heard complaints about poor equipment performance?
Well, what about honest word of mouth compliments? Fact: Kentmaster was founded in 1948 and we are still going from strength to strength.
At Kentmaster Manufacturing we are pleased to hear from our clients, comments about our equipment's ongoing effectiveness after many, many years of operation.
Comments like-
Fact: "my Kentmaster Model 75 splitting saw is still going after 25 years of daily use"
Fact: "the 500E Kentmaster Brisket saw just keeps going and hardly requires any maintenance"
Fact: "if only all the equipment was as good as Kentmasters' I would save a fortune"
Fact: "the Kentmaster Pork head processing tables have been in place for over 20 years and with a bit of an upgrade they will be going for another 20 years plus"
With operator safety of the upmost importance, the next thing is what life can my customer expect from the equipment with ongoing proper maintenance? Are there any recommendations or customer testimonies that I can, see? Who can I ring and talk to about a specific piece of equipment; how it performs and what are the ongoing spare parts required?
Fact: at Kentmaster we always offer equipment warranty, coupled with a list of spare parts normally required for general ongoing service and maintenance along with the prices.
Infact: Kentmaster is proud to have been offering value for money, quality equipment since 1948 and will continue to do so for many more years to come! That's a Fact!
Even when our equipment is sold through a distributor, Kentmaster Technical representatives can call on the user on behalf of the customer (at no cost to them), offering servicing and technical information. They train maintenance staff of the customer to correctly service the equipment to gain maximum efficiencies.
With this reliability of equipment with ongoing performance and having the service and maintenance carried out as and when required, Kentmaster can promote our equipment with the confidence and genuine belief in the product.
This is what the brand KENTMASTER stands for.
People can relate to the name and then have an expectation of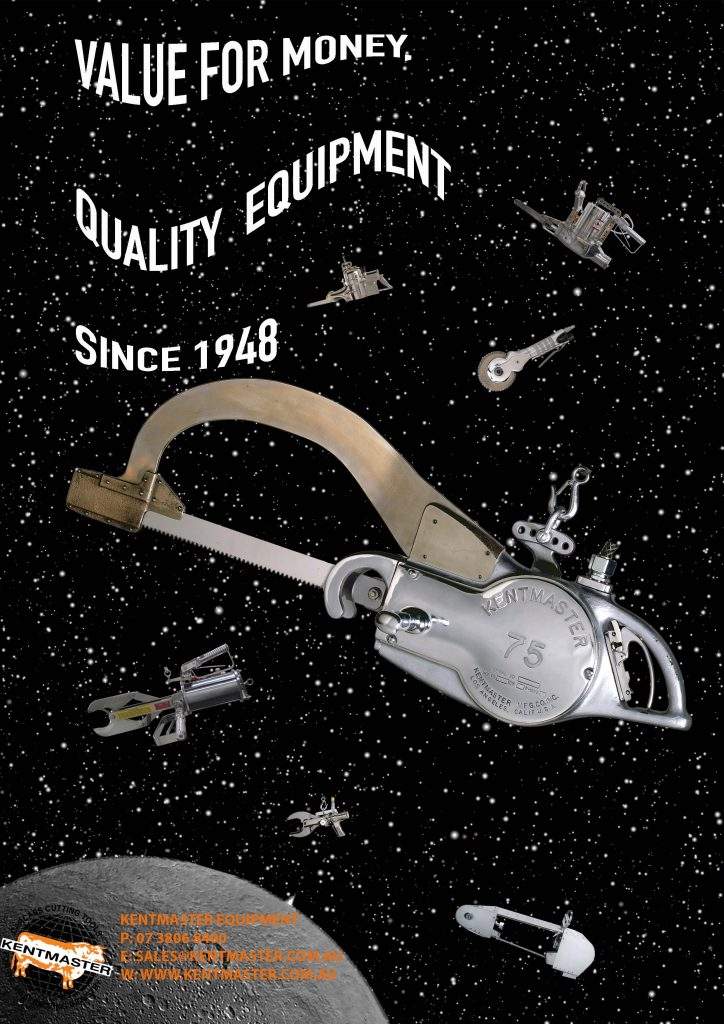 value for money, quality, and reliability.